2nd EUMETSAT Workshop for Destination Earth Data Lake Use Cases
July 11 @ 1:30 pm

-

July 12 @ 4:30 pm

CEST

1 minute
Darmstadt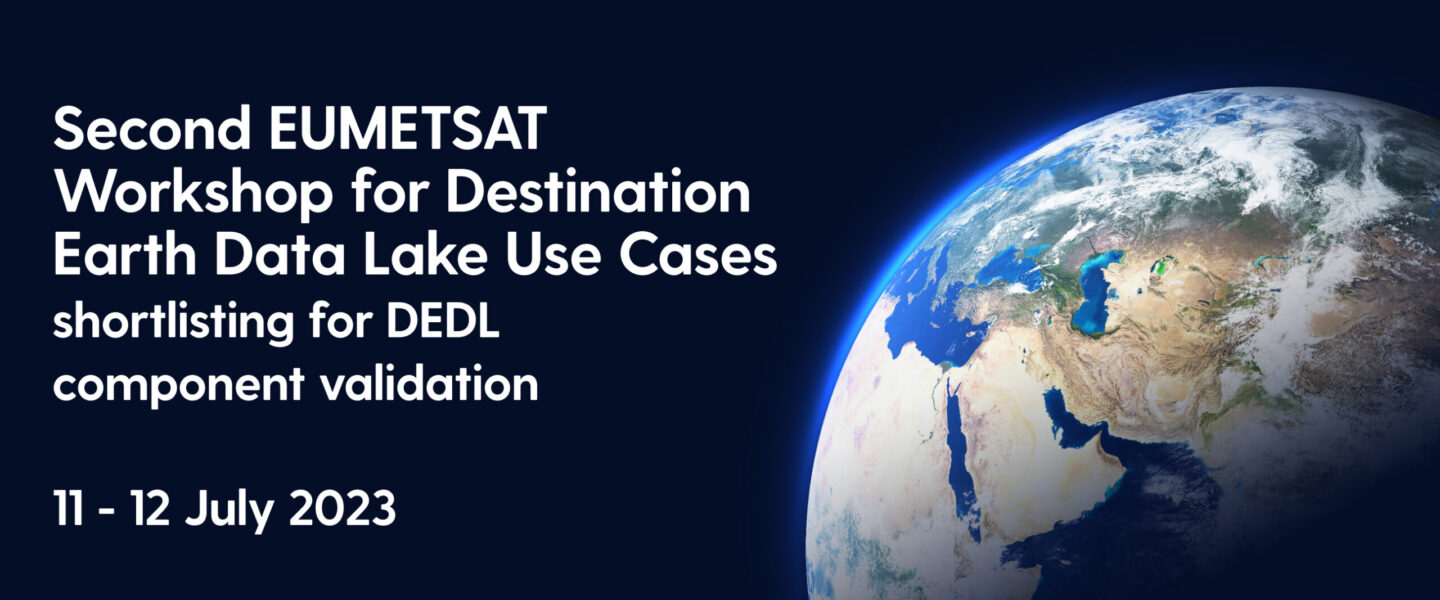 EUMETSAT is holding its 2nd Destination Earth workshop on the Destination Earth Data Lake (DEDL), related use cases and component validation in Darmstadt on 11 to 12 July 2023.  
The event is open to EU and EUMETSAT member state public institutions, such as from public services and academia.
The workshop will focus on identifying use cases suitable for validation and demonstration, subsequently allowing EUMETSAT to contract their development. 
The event is an important step in the development of the Data Lake and will also contribute to DestinE community building and information exchange between partners. 
For more information about the workshop, visit the main event page now!