EGU 2023
April 23 @ 9:00 am

-

April 28 @ 6:00 pm

CEST

4 minutes
Vienna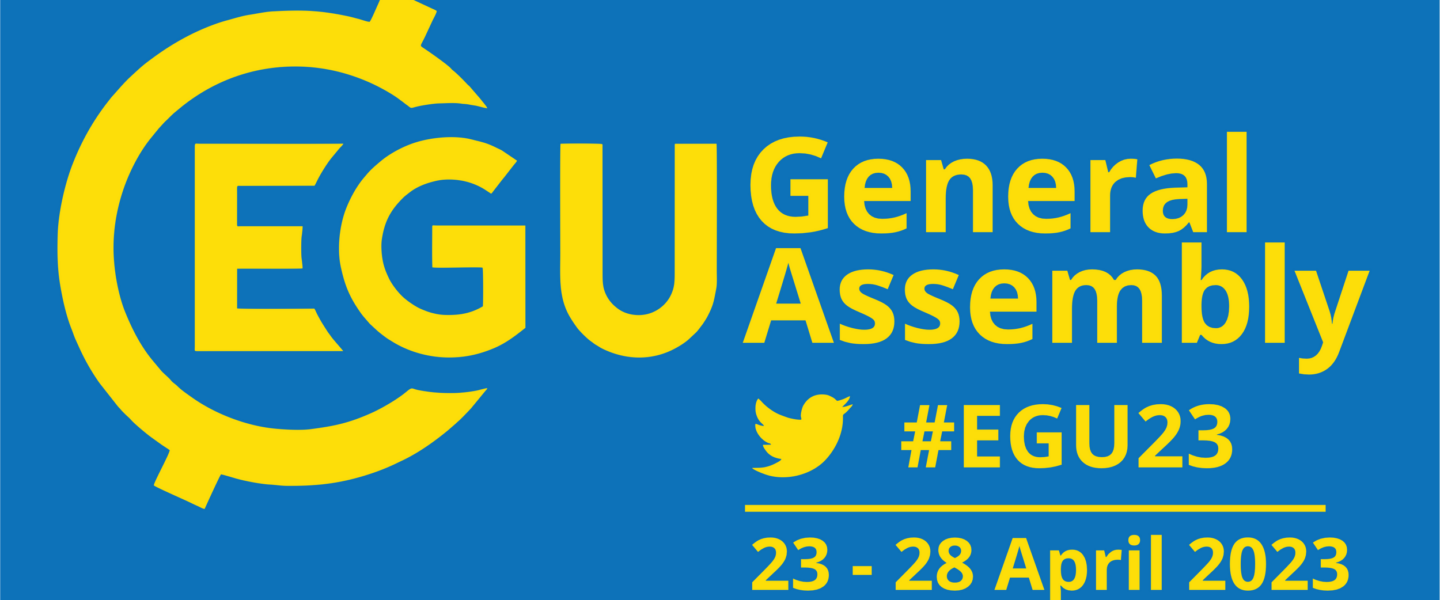 Two related sessions tackled topics relevant to Destination Earth (DestinE) at the EGU 2023 in Vienna, Austria from 23-28 April 2023. 
The EGU General Assembly 2023 brought together geoscientists from all over the world to one meeting covering all disciplines of the Earth, planetary, and space sciences. The EGU aims to provide a forum where scientists, especially early career researchers, can present their work and discuss their ideas with experts in all fields of geoscience.
In the framework of the event, DestinE was covered in the sessions ESSI2.10 First steps towards Destination Earth and ESSI1.5 Digital Twins of the Earth.
Session: First steps towards Destination Earth
26 April 2023, 16.15–17.55 (CEST) 
Destination Earth (DestinE) is an ambitious initiative of the European Union aiming to develop – on a global scale – a highly accurate digital model of the Earth that will help understand and simulate the evolution in the state of our planet, better predict impact on human system processes, ecosystem processes and their interaction.
DestinE will exploit state-of-the-art technologies, including high-performance computing, high-resolution Earth system models and novel approaches in analytics, including artificial intelligence, and offer unprecedented interactivity with the system for users.
A number of tangible outcomes are expected from these developments: Earth system simulations will become more skillful, the intensity and magnitude of natural disasters will be predicted more reliably, decision makers will have tools to tackle more efficiently the effect of climate change and much more.
Work is currently ongoing by the three implementing agencies (ESA, EUMETSAT, ECMWF) to develop the three components of the DestinE system: the Core Service Platform, the Data Lake and the Digital Twin Engine. This session aims at presenting progress towards the implementation of the DestinE system. It will also highlight opportunities to contribute to this challenging and ambitious endeavor and co-evolve the system together.
Agenda
16.15–16.25: An overview of the DestinE project
16.25–16.35: Climate Digital Twin to support climate change adaptation efforts 
16.35–16.45: Towards a Digital Twin of the Earth: ECMWF's effort to build a Kilometre-scale Earth System Model  
16.45–16.55: Destination Earth On-Demand Extremes Digital Twin
16.55–17.05: Destination Earth Data Lake
17.05–17.15: DestinE Core Service Platform Framework
17.15–17.25: Towards building a vibrant DestinE User Community
17.25–17.35: Adapting Energy Systems to a Changing Climate – A Destination Earth Use Case
17.35–17.45: Compound flood forecasting and climate adaptation Destination Earth digital twin
17.45–17.55: DestinE-AQ: High-resolution air quality forecast, analysis, and scenario simulations coupled to the Digital Twin of DestinE
See the full session information and individual presentation details in the main event page.
Session: Digital Twins of the Earth (DestinE-related session)
26 April 2023, 14.00-15.25 (CEST)
A Digital Twin of the Earth (DTE) is an interactive, dynamic digital replica of our planet that combines observations with simulations from physical models and advanced AI-based analysis. It aims to replicate the Earth's complex ecosystem, allowing us to estimate our planet's response to changes under both the current climate state and future climate projections. A DTE is an emerging concept that is capable of simulating what-if scenarios before they occur, which is crucial for natural hazard mitigation and adaptation plans (e.g., floods, heatwaves, wildfires, droughts, etc.). A DTE calls for an advanced, federated, multi-computing architecture that works across organizations and agency boundaries. For a DTE to be successful, it needs to be open source and developed for and by the community. It needs to be an extendable framework that encourages continuous contributions, integration, and development of advanced AI solutions in order to have an accurate digital representation of the physical environment. This session welcomes presentations on current open-source frameworks and enabling technologies for DTE including, but not restricted to:
Open-source DTE framework
Computer infrastructure to move virtual data from DTE repositories to service platforms
Surrogate models for missing observations and unresolved physical processes
Hybrid AI / physics-based modelling
Extreme value predictions
Uncertainty quantification and representation
Post-processing (event detection and downscaling/super-resolution)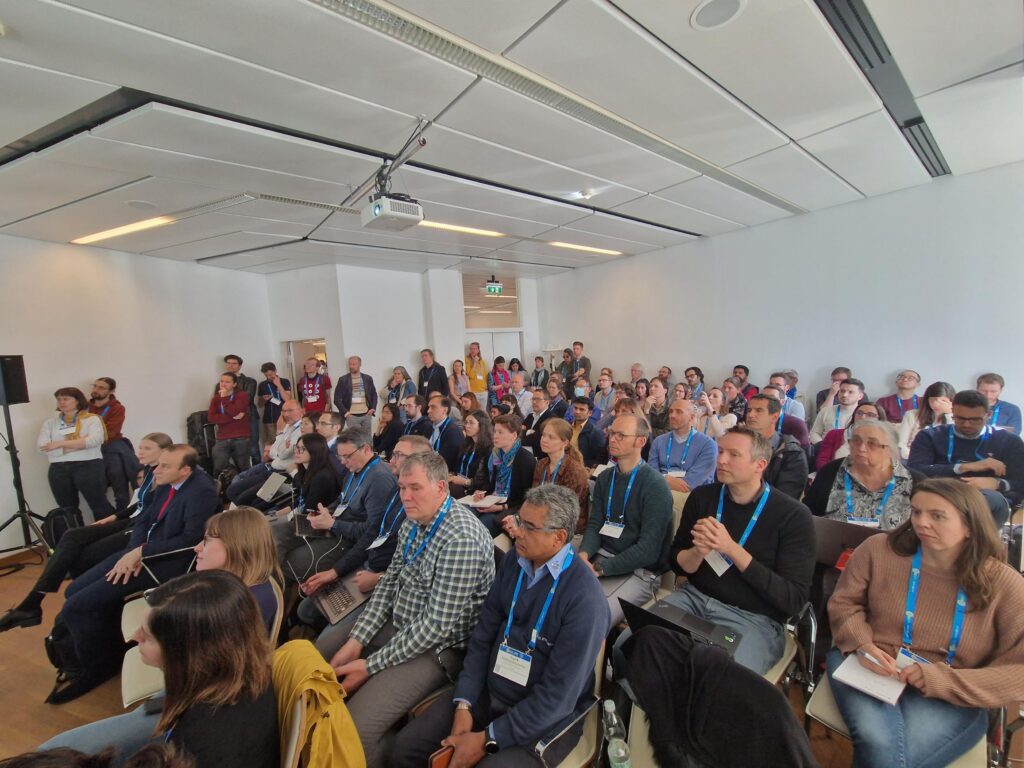 Agenda
14.00–14.05: 5-minute convener introduction
14.05–14.15: Towards a Digital Twin of the Carbon Cycle in Europe
14.15–14.25: Open-Source Framework For Earth System Digital Twins Applied to Surface Water Hydrology
14.25–14.35: Towards a local, dated and thematic digital twins factory
14.35–14.45: Earth System Deep Learning towards a Global Digital Twin of Wildfires
14.45–14.55: Deep Learning for Verification of Earth's surfaces
14.55–15.05: Foundation AI Models for Science
15.05–15.15: Statistical downscaling of precipitation with deep neural networks
15.15–15.25: Confidence estimation of DNN predictions for on-board applications
See the full session information and individual presentation details in the main session page.