ESA Φ-week 2020
September 28, 2020 @ 10:00 am

-

October 2, 2020 @ 6:00 pm

CEST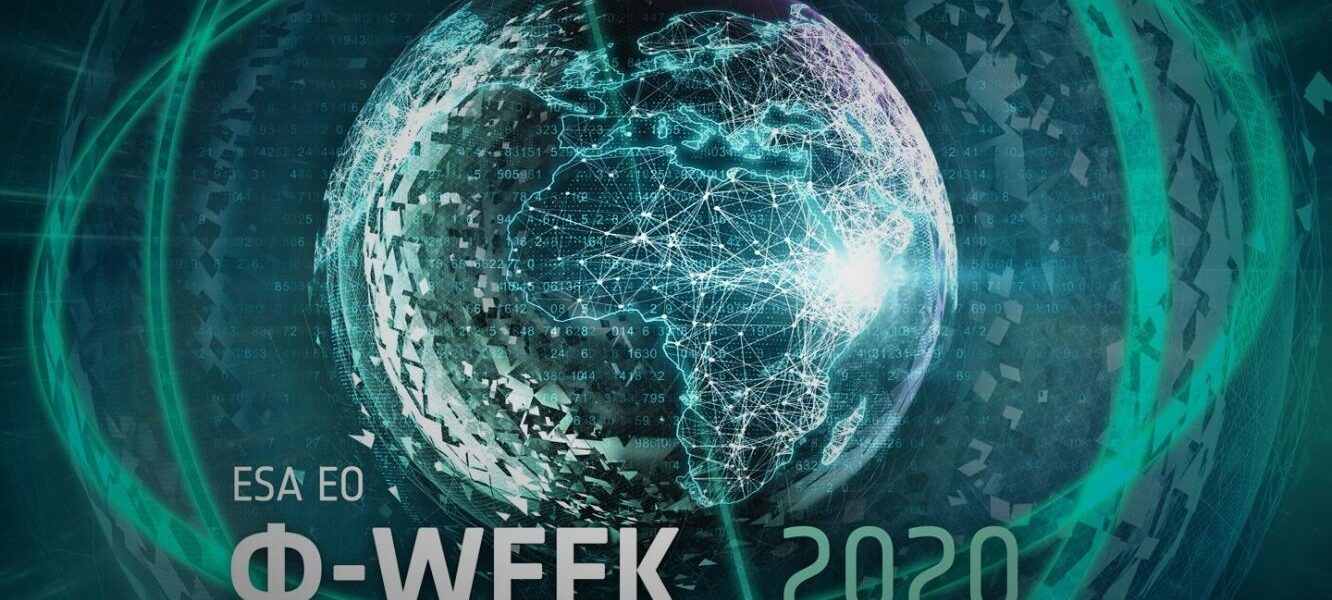 NOTE: this is based on a post-event report that was originally published 28 September 2020 on the European Space Agency's website. 
In 2020, ESA's EO Φ-week event, held on 28 September – 2 October 2020 online focused on Digital Twin Earth—a dynamic, digital replica of our planet using Earth observation data and AI.
The Digital Twin Earth concept, which now evolved to embrace both the EU-funded Destination Earth initiative and the ESA-funded DTE programme, was presented and aims to accurately represent Earth's changes, monitor natural and human activity, and support sustainable development. The event highlighted the successful launch of Φ-sat-1, the first European Earth observation mission with onboard AI, which efficiently filtered data and reduced downlink costs.
During Φ-week, speakers emphasized the importance of addressing climate change and how Earth observation satellites, like those in the Copernicus program, play a crucial role in monitoring and solving environmental challenges. The event also announced an exciting ESA initiative in collaboration with CERN, the "EOP AI-enhanced Quantum Initiative for EO – QC4EO," exploring the potential of quantum computing and AI in solving complex Earth observation problems and supporting programs like Digital Twin Earth and Copernicus. This collaboration holds promising implications for advancing Earth observation capabilities and environmental management.
Make sure you don't miss important DestinE updates. Join the DestinE Community newsletter now.