Destination Earth industry partnership reinforced as Core Service Platform providers are announced 
June 29, 2023 540 views 2 minutes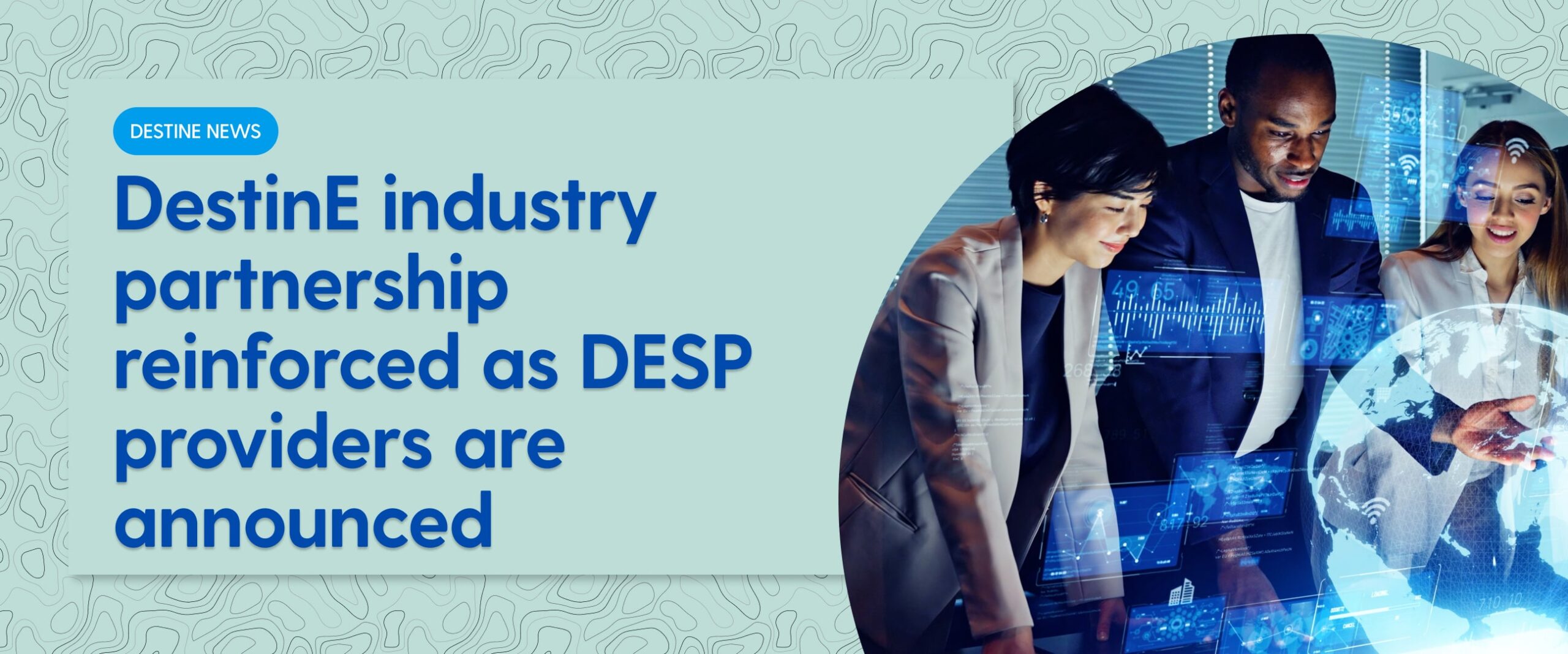 The Destination Earth (DestinE) initiative reaches a new milestone in its development by announcing the private sector consortium that will lead the implementation of the DestinE Core Service Platform (DESP), a fundamental pillar of the European Space Agency's (ESA) contribution to DestinE.
The organisations that have teamed up to work on the DESP are led by international public sector service provider Serco and include Alia Space, CGI, Deimos, Exprivia, MEEO, and Thales Alenia Space. Aside from the partners of the project, Serco announced that the DESP infrastructure will rely on European cloud services provider OVHcloud to ensure data sovereignty and the implementation of European data privacy and security principles.
The goal of the DESP is to be an open, flexible, and secure cloud-based computing system that will provide evidence-based decision-making tools, applications and services. As the focus entry-point for DestinE users, it will support an open ecosystem for exploitation of collected data and prediction models, as well as direct access to the functionalities of the other DestinE components.
ESA Data Processing Engineer Inés Sanz Morère, the technical officer of this contract said, "We are proud of the excellent partners that make up the consortium. ESA has a long history of collaboration with Serco and are confident that they will lead the development of the DESP efficiently and competently."
As a key component of DestinE, the DESP's development will be subjected to high quality standard. As laid out in the announcement of its coordination, it will feature a strong focus on not only adaptability and scalability but also efficiency and quality performance. The DESP will function as the access point for all DestinE users and service providers seeking to exploit DestinE data, therefore its ability to function for many different user profiles at once will be of great importance.
In the next weeks, the procurement section is expected to be launched on the DestinE website showcasing more opportunities for the private sector to contribute to the implementation of the DestinE components and use cases.
Make sure you don't miss important DestinE updates. Join the DestinE Community newsletter now.
Did you like this news? Share this article:
If you enjoyed reading this, you might also be interested in