Destination Earth Information Day
February 28, 2022 @ 10:00 pm
CET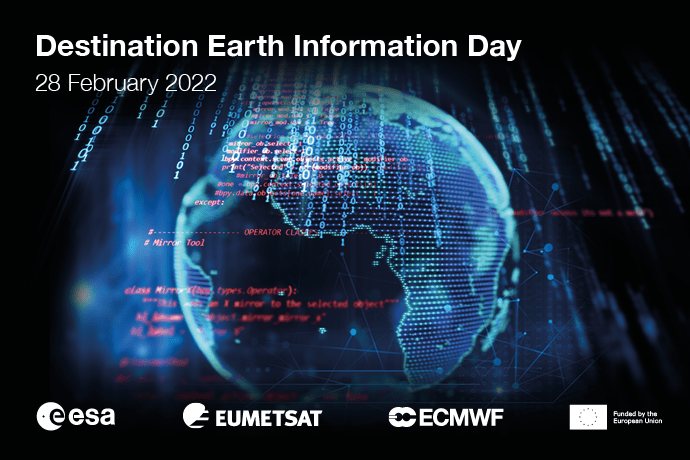 NOTE: this is based on an event page that was originally published 9 May 2023 on the European Center for Medium-Range Weather Forecasts' website. 
The Destination Earth (DestinE) Information Day was held on 28 February 2022 to provide a high-level overview of the intended activities and procurements related to DestinE, and offered the opportunity for interested parties to ask questions. 
As part of their respective tasks under Destination Earth, the European Centre for Medium-Range Weather Forecasts (ECMWF), the European Space Agency (ESA) and the European Organisation for the Exploitation of Meteorological Satellites (EUMETSAT) intend to procure scientific and technical capabilities and solutions to deliver the first phase of DestinE. The procurements will be published in the form of Invitations to Tender (ITTs).  
Make sure you don't miss important DestinE updates. Join the DestinE Community newsletter now!