Science and Technology Seminar: How the EC's DestinE programme transforms environmental policy making: National and collaborative perspectives
May 11, 2021 @ 10:00 am
CEST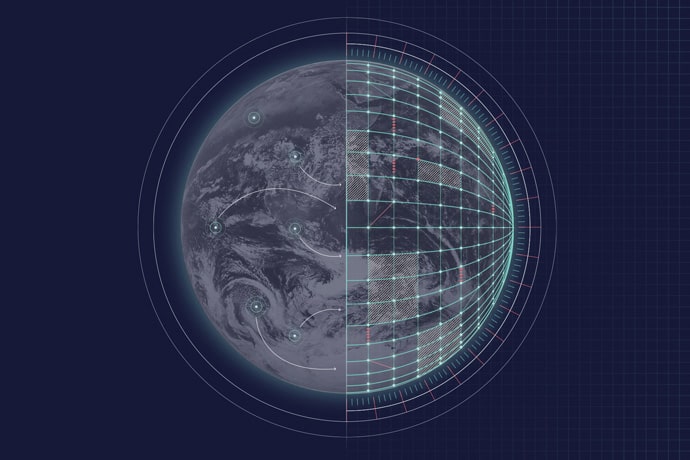 NOTE: this is based on an event page that was originally published on the European Centre for Medium-Range Weather Forecasts' website. 
On 11 May 2021, ECMWF ran a seminar titled "How the EC's DestinE programme transforms environmental policy making: National and collaborative perspectives". 
This ECMWF Science and Technology Seminar is the last out of a series of three Destination Earth (DestinE) related sessions. This third talk focused on how such European actions can support and enhance national activities. Within this series there are a set of talks that focus on the development of digital twins in the context of the Destination Earth initiative. 
Jørn Kristiansen from Met Norway spoke of the need for National Meteorological and Hydrological Services to constantly identify new areas of investigation and new directions for interdisciplinary and joint research, including mathematical tools and computing science, making more of existing and emerging observations through modelling and data assimilation among areas covered. 
Francisco Doblas-Reyes from the Barcelona Computing Centre looked at the way a scientific community can benefit from Destination Earth, in areas such as the need for computationally efficient models to run many hindcasts with large ensembles, and the challenges of managing such workflows and data. 
The European Union (EU) plans to be climate neutral by 2050. For its green transition, the EU plans to fund the development of digital twins of the Earth. For these twins to be more than big data atlases, they must create a qualitatively new Earth system simulation and observation capability using a methodological framework responsible for exceptional advances in numerical weather prediction. 
Make sure you don't miss important DestinE updates. Join the DestinE Community newsletter now!