Ireland's Destination Earth Workshop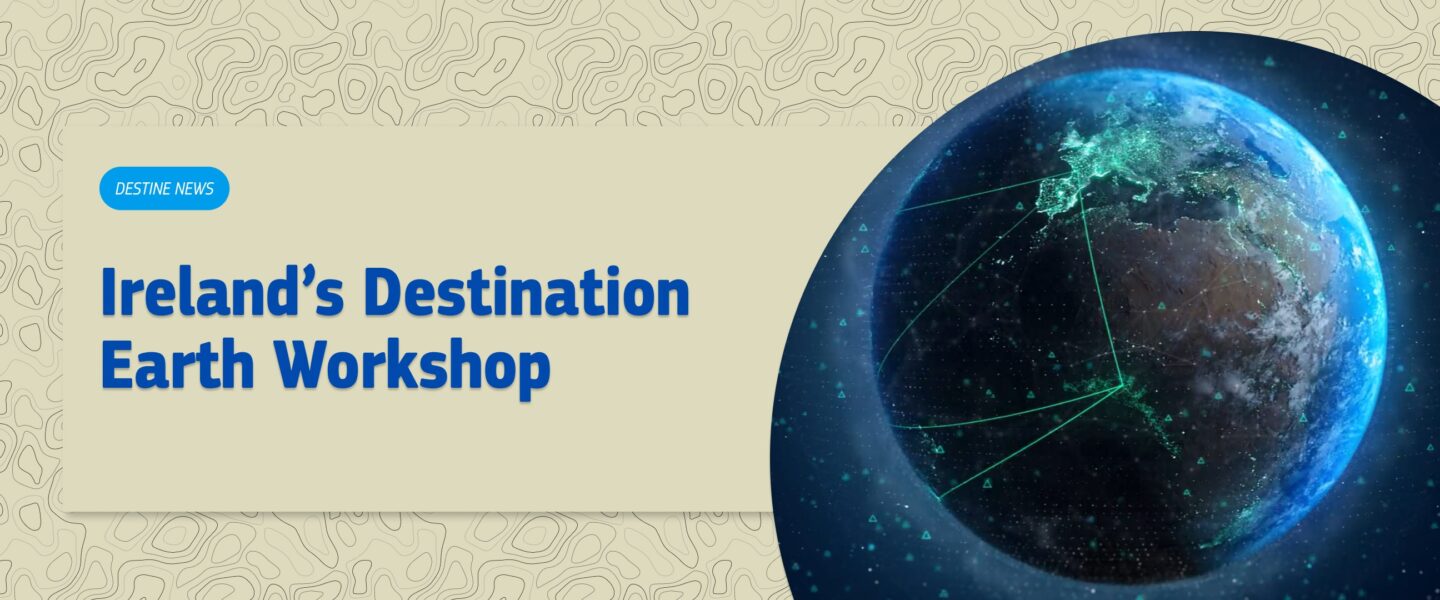 Overview
Met Éireann, the Irish National Metereologic Service, will hold Ireland's Destination Earth Workshop, a hybrid event that offers a unique opportunity for Irish stakeholders to delve into the innovative world of Destination Earth, 4 October 2023 . This workshop aims to foster collaboration, knowledge exchange, and networking among professionals interested in digital twin development, Earth environment modeling, and utilizing thematic information for solving complex environmental challenges across various sectors.
Workshop description
This workshop welcomes participants from diverse backgrounds, including academia, industry, government departments, state agencies, professional organizations, and more. If you are engaged in the development of digital twins, Earth environment modeling, or the use of thematic information, services, models, scenarios, simulations, forecasts, and visualizations to address environmental challenges, this event is tailored for you.
Attendees will have the opportunity to learn first-hand from ECMWF, ESA, and EUMETSAT, the entities spearheading Destination Earth. Gain insights into its progress and discover available funding mechanisms for co-design and development.
Engage in discussions on how Destination Earth can be leveraged across different sectors in Ireland to address critical environmental challenges. Present your Destination Earth-related capabilities, R&D efforts, technologies, modeling tools, and more. Explore opportunities for mutual benefit between your projects and Destination Earth.
Destination Earth is a flagship initiative of the European Commission, dedicated to creating a highly accurate digital model of the Earth, often referred to as a "digital twin." This innovative platform enables the modeling, monitoring, and simulation of natural phenomena, hazards, and human activities. It empowers users to design precise adaptation strategies and mitigation measures, potentially revolutionizing accuracy, local detail, information accessibility, and interactivity in Earth system modeling.
Key topics
What is Destination Earth? Discover the essence of Destination Earth and its transformative potential.
Destination Earth's Current Activities Explore the ongoing initiatives and developments within Destination Earth.
National Capabilities Connected to Destination Earth Learn about Ireland's contributions, capabilities, and related projects.
Networking Opportunities Connect with like-minded professionals and potential collaborators.
Learnings Gain insights from experts and peers in the field.
Attendance
To register and submit presentations on national activities/capabilities related to Destination Earth, please fill in the Call for Presentations form on our website.